I have got this from brother
Wahyu
. He said it was a homework for me. Thank you bro... you are my other lecturer who is giving me assignment.
1. Originally, i am a country man, far away from big city. Do you know
Amuntai
in South Kalimantan Indonesia? It was my hometown.
2. Now getting realise... that
medicine
is getting away from me since i have decided to study abroad in Sydney.
3. I am freaky man on
gray
color, especially in strip mode.
4. I am trying to finish
"Prison Break"
tv series.
5. For me,
blogging
is a method to stay away from stress.
6.
Shannon Noll
and
Josh Groban
are my favorite singers.
7.
"What about me"
and
"To be loved"
are my favorite songs.
8. I am dreaming of
coming back
to Indonesia as soon as possible.
Rules:
1. Each blogger must post these rules.
2. Each blogger starts with eight random facts/habits about themselves.
3. Bloggers that are tagged need to write on their own blog about their eight things and post these rules. At the end of your blog, you need to choose eight people to get tagged and list their names.
4. Don't forget to leave them a comment telling them they've been tagged and to read your blog.
Now, i want to pass this homework to Nilla, Nieke, Ale, Mina, Quintino, Raida, Aya and Tari.

Note: photo was taken from here.


UPDATE!!!
And here is another homework from Wahyu (again..heheheh)
1. Brand name of mobile:

SE Z550i

( i have broken my previous cell which is SE K310... and i can not buy my dreaming of cell cause i do not have enough budget... hiks!!... anyone has generous heart and buy one for me?SE K220i or

SE K800i

). For your information: colour should be black or gray. If you think it is not good for me, you can buy me another mobile which has this spesification: candy bar shape, black or gray or silver, camera and video recorder with high resolution and high mega pixel, net connection, beautiful number, and unlimited monthly fee. I am waiting here.... I am serious... i have never been this serious... OK?
2. 3G facility: i have no idea... you can check it from this web..
3. Wallpaper: abstract..look alike waves.... come with this mobile
4. #: +614102360** ( do not give me missed call... because i have already missed you.... hehehehe)
5. Last text: form Mina about book fest... sorry Mina... i can not find what you want...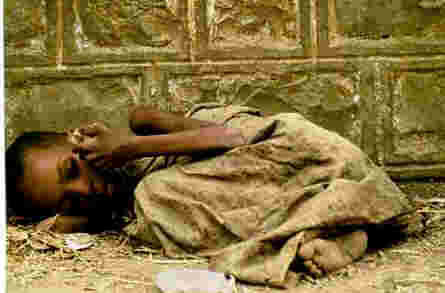 6. Specification: look at number 2
7. On/of: mostly ON or set on vibration when i am bussy or having class
8. Where i put my mobile: left pocket or on small desk
9. Battery: it is still ok until 3 days.
10. Notes: my bank account number and its passwords. So if you want to robber me.... then it is very clever idea to make me poor....
Notes: mobile'pic was taken from here.