Have you ever heard vaccination of BCG, DPT, polio, and measles?
Those vaccines used to prevent tuberculosis, diphtheria, pertusis, tetanus, polio and measles (campak=bahasa) diseases respectively are basic immunization for children in Indonesia, instead of hepatitis A.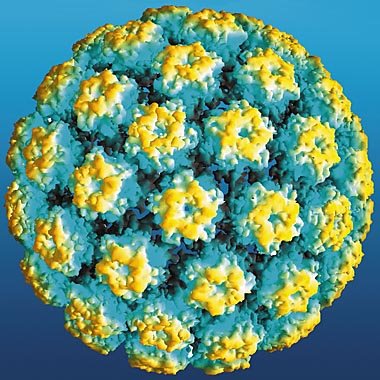 How about HPV vaccine?
HPV vaccines are used to prevent cervical cancer (kanker leher/mulut rahim = Bahasa) in women mostly caused by Human Papilloma Virus type 16 and 18 (left).
One of the vaccines is Gardasil that has been approved by Australia's Therapeutic Drugs.Gardasil was invented by Prof Ian Frazer, a scientist in University of Queensland, Australia (right).
Annually, about 300000 women worldwide die from cervical cancer and in Australia about 227 in 2002. Ideally, women are vaccinated before becoming sexually active. Hence, Australian government has conducted an immunization program for high schools' students in 2007.

However, some parents have complained that it seems girls are encouraged to have sex earlier…

It remains me about controversy on condom ATM that is claimed as supporting sexual activity out of marriage.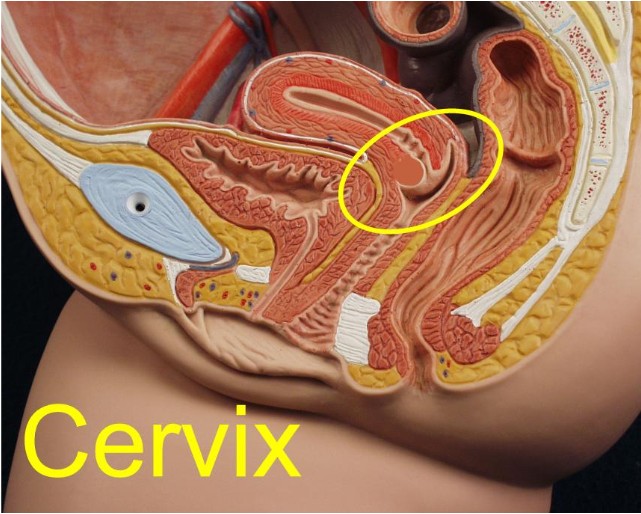 Another method that can be used to detect this cancer earlier is by Pap smear. Pap smear screening could be done by inserting small stick-liked equipment into vagina to swab cervical surface (left).
Women (even in western community) have tent to avoid going to the doctors for this screening test, but recently, Tam Pap (tampon for Pap smear) has been introduced and approved by Australian government as a DNA swab to test HPV. It is so handy, because women can do it by themselves at their own home and then post it to a pathologist. So simple…
However, some experts said THE TEST SHOULD NEVER BEEN SEEN AS A REPLACEMENT FOR STANDARD SMEAR TESTS